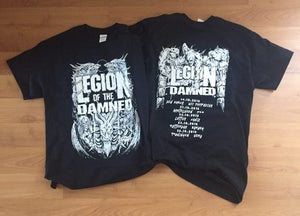 €

11.95 - On Sale
Limited dutch tour edition.
Some shirts left from our latest mini tour.
Special deal: Bundle will include the the Black on Black T-shirt.
PS. Customers who are ordering from outside the EU, please get in touch for your shipping rates. Orders that needs to ship as package may by expensive, and we will inform you about this.
Yours…
Legion of the damned